Queer Bowling @ Mission Bowling Club
Wednesday Apr 10, 2019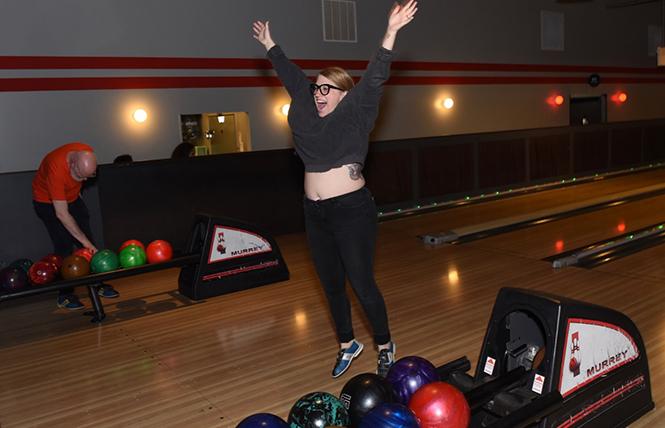 The second monthly Queer Bowling night at Mission Bowling Club was a strike, er, hit! On March 25, LGBTQ folks enjoyed tasty beer, beverages and bar food, DJs Marke B and Siobhan Aluvalot played fun grooves, and colorful bowling balls matched the festive gear and rental shoes.

The next nights are April 22 and May 27; fourth Mondays. 6pm-10pm; 3176 17th St. www.missionbowlingclub.com

See more nightlife photos on BARtab's Facebook page, www.facebook.com/lgbtsf.nightlife.
For more of Steven Underhill's photos, visit www.StevenUnderhill.com.
Comments on Facebook