Robert Mapplethorpe music
Friday Jan 4, 2019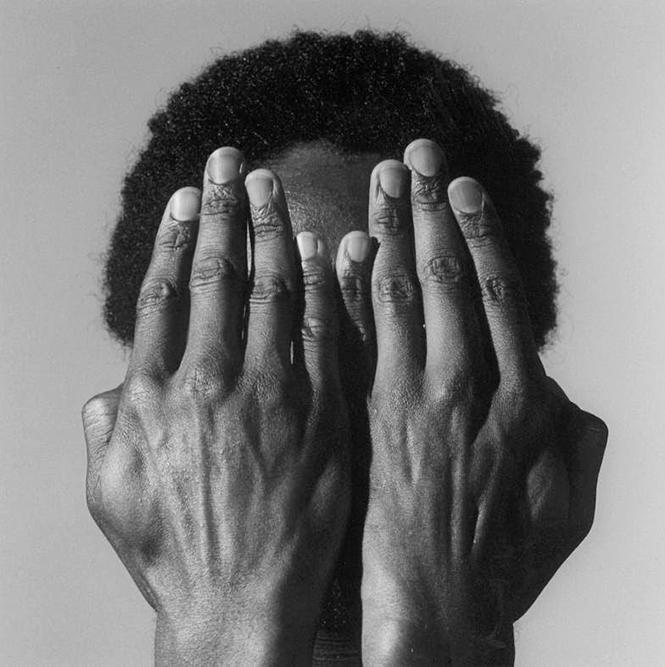 When composer Bryce Dessner was named one of the collaborative partners who will be joining Music Director Designate Esa-Pekka Salonen and the San Francisco Symphony in 2020, his name rang a bell with Out There. A founding member of the band The National, Dessner has gone on to a distinguished career as a composer and curator of new music. In 2015, Dessner teamed up with Ryuichi Sakamoto and Alva Noto to score director Alejandro G. Iñárritu's film "The Revenant." The soundtrack, on Milan Records, was nominated for Best Original Score in the 2016 Golden Globes.

So we were interested to hear advance word of Dessner's immersive work on the life of gay visionary photographer Robert Mapplethorpe, "Triptych (Eyes of One on Another)." "Triptych" will have its World Premiere on March 5, 2019, with the Los Angeles Philharmonic in LA (concert version); March 16-17, with the University Musical Society in Ann Arbor, MI (theatrical version); and its New York premiere, June 6-8, at the Brooklyn Academy of Music.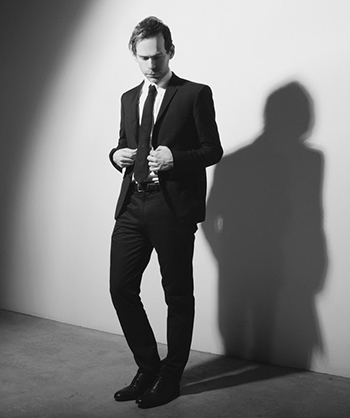 The work, composed by Dessner, has a libretto by Korde Arrington Tuttle, featuring poems by gay poet Essex Hemphill and Patti Smith; directed by Daniel Fish & Ashley Tata; produced by ArKtype/Thomas O. Kriegsmann in cooperation with the Robert Mapplethorpe Foundation; featuring eight-person vocal ensemble Roomful of Teeth; music direction & conducting by Brad Wells; with additional cast members Alicia Hall Moran and Isaiah Robinson.

The Symphony's new artistic leadership model will also include collaborative partners Nico Muhly, Nicholas Britell, soprano Julia Bullock, flutist Claire Chase, violinist Pekka Kuusisto, Esperanza Spalding and roboticist Carol Reiley. Dessner's programming will be announced in 2019.

Re "Triptych (Eyes of One on Another)," the publicity material says, "Situated somewhere between erotic heat and cool classicism, the work of controversial photographer Robert Mapplethorpe obliterates the high-low divide, exploding classical conceptions of beauty. The multimedia work 'Triptych (Eyes of One on Another)' examines how we look and are looked at, bringing us face to face with our innermost desires, fears, and humanity."

Additional performances include March 22 at Big Ears, Knoxville, TN; April 6 at the Kennedy Center for the Performing Arts' newly minted Direct Current festival in DC; June 6-8 at Brooklyn Academy of Music's Howard Gilman Opera House; and the Canadian premiere on June 22 as part of Toronto's Luminato Festival, following the European premiere at Holland Festival in Amsterdam on June 17. Additional worldwide engagements in 2019-20 will be confirmed in North America, Europe, Australia and beyond.

From the press materials: "Born and raised in Cincinnati, Dessner was affected by the protests of the city's obscenity trial for controversial photographer Robert Mapplethorpe's posthumous exhibition 'The Perfect Moment' at the Cincinnati Contemporary Art Center, the first time a museum was taken to court on criminal charges related to art. The Hamilton County prosecutor and Cincinnati police shut down the exhibition and jailed the museum's curator, Dennis Barrie. The subsequent trial, which was decided in favor of Barrie and the museum, was a national spectacle and key event in the 'culture wars' of the 1990s, which to this day remains a blight on the cultural tradition and history of Cincinnati.

"'As a teenager, I was told by the authorities that I was not allowed to look at Mapplethorpe's photographs, and that these tremendous works of art were not art at all, but pornography,' said Dessner. 'This censorship made a significant impact on my life at the time and on my decision to pursue art and music as a career. Thirty years later, I have decided to respond in my own way and to look at these pictures again myself, and through the eyes of my wonderful collaborator, the librettist Korde Arrington Tuttle. This project has challenged me more than any work to date, and I am honored to share this journey with this ensemble."

Additional credits: video by Simon Harding; set design by Paul Steinberg; lighting design by Yuki Nakase; costumes by Carlos Soto; dramaturgy by Talvin Wilks; additional cast: Alicia Hall Moran and Isaiah Robinson.
Comments on Facebook